What's New?
Mark your calendar for the Friends of the Riverdale Public Library Annual Book Sale. The 2019 sale is scheduled for Friday, March 22, 4 - 8 p.m., Saturday, March 23, 10 a.m. - 4 p.m. and Sunday, March 24, noon - 3 p.m. Sunday is bag day - fill a shopping bag for $7. The book sale lopcation is the Riverdale Senior and Community Center, 57 Loy Avenue in Riverdale.
Federal Income Tax Instruction Booklets and 1040 Forms are available in the library. Click here for income tax information and forms for New Jersey, Looking for tax assistance through AARP or Vita? Search here.
Children and Teen Progams
Check out the wonderful programs for children and teens by clicking on the Kids or Teen tabs above. Call the library at (973) 835-5044 or use the Event Calendar above to register for programs
Adult Programs
Register online by clicking on the program link on the event calendar or go to our program page with online registration links. Of course, you can always call the library to register or stop by. Download or print our Adult Programs January Through May 2019
UPCOMING PROGRAMS
Go to our program page, with online registration links to register, or call us at (973) 835-5044.
---
The Riverdale Public Library is a recipient of a "Revisiting the Founding Era" grant from the Gilder Lehrman Institute of American History. Designed to promote discussion about issues facing the nation at its founding, we are using the grant to offer programs for the public about the Founding Era. Patrons are also invited to read and view articles and videos at
http://www.foundingera.org/
to further understand the issues faced. Five programs and a discussion session about the topic are offered:
Coming of the Revolutionary War
Thursday, January 31st, 7:00 P.M. Presented by Dr. Jonathan Mercantini, Professor of History and Acting Dean of the College of Liberal Arts, Kean University
The Pompton Mutiny
Wednesday, February 6th, 7:00 P.M. Presented by local historian Tom Riley
George Washington, New Jersey & The Revolutionary War
Wednesday, February 27th, 7:00 P.M.Presented by Joel Farkas,Docent at Washington's Headquarters, Morristown NJ
After The Revolutionary War
Wednesday, March 20th, 7:00 P.M. Presented by Joel Farkas,Docent at Washington's Headquarters, Morristown NJ
First New Jersey Governor: William Livingston
Rescheduled to Thursday, March 28, 7:00 P.M. Presented by Dr. Jonathan Mercantini, Professor of History and Acting Dean of the College of Liberal Arts, Kean University
Revisiting the Founding Era: Discussion
Saturday, March 30th, 1:00 P.M. Join us in a discussion of resources from the reader and other resources from the Revisiting the Founding Era website
---
UPCOMING PROGRAMS
Spring Centerpiece – Saturday March 9, 11 a.m. Join Agnes Sydork in creating a spring centerpiece for your table. Using a glass bowl, decoupage and floral decorations, you'll create and individualize a craft to throughout the spring season. Please call the library to register (973) 835-5044. Sorry! This program is now full.
After The Revolutionary War (1783-1804) Wednesday, March 20, 7 p.m.
Joel Farkas, National Park Service volunteer docent at Washington's Headquarters, Morristown, NJ will be here to discuss the important events coming after the Revolutionary War including the Great Depression of 1784, Shay's Rebellion, the creation of our Constitution, our first presidents and "elections" and ending with the duel between Alexander Hamilton and Aaron Burr.
Writing the Family Story – Wednesday, March 27, 7 p.m. Presented by Anthony Lauriano
Writing the family story for future generations, utilizing genealogy charts, timelines, family stories and records gathered. The object of the course is to utilize a narrative style rather than burden the reader with only dates and charts. Methods to discern the conditions in the home country are discussed leading to your ancestor's coming to America. Clues to discerning your ancestors' personalities are also discussed.
Possessed by Possessions - Wednesday, April 3, 7 p.m. (Sorry! This date if full) Additional date added - Monday, April 29, 7 p.m.
This new program is geared to help homeowners to declutter now so their kids won't be overwhelmed later and need to back up a dumpster to the house when parents pass on. What to do with photographs, letters, books, kids' memorabilia, and furniture are just some of the topics that will be addressed. Linda Anders is a Professional Organizer and member of NAPO-National Association of Productivity and Organizing Professionals.
AARP Safe Driving Course – Saturday 4/6, 10 a.m. - 4:30 p.m. Factors related to aging can increase the risk of crashes and injury among drivers. The purpose of this course is to help drivers of all ages maintain their mobility and independence by refreshing their driving skills and learning how to adjust to age-related challenges. Course payment is required to hold a seat for this class. Please either mail or drop off a check for the class to secure a spot: $15 for AARP members, $20 for non-members. Course participants may be eligible for auto insurance premium discounts.
Movies
Wednesday night or Friday afternoon at the movies: It's popcorn, and a good movie on a 60" screen at 7 p.m. on the third Wednesday night or the third Friday of the month. Upcoming movies:
First Man
(2018) NASA astronaut Neil Armstrong trains to become the first man to walk on the moon. Rated
PG-13, 141 minutes
Rescheduled to
Wednesday, March 6, 7 p.m.
Green Book (2018) A white bouncer bonds with a black musician while chauffeuring him around the Jim Crow South. , PG-13, 130 minutes.
Wednesday, March 13, 2019, 7 p.m. (note this is the second Wednesday of the month)Sorry! This program is now full.
Friday, March 15, 2019, 2 p.m.

Museum Passes - (For Riverdale librarycard holders) Thanks to the generosity of the Friends of the Riverdale Public Library, the library has museum passes for circulation for Riverdale patrons. The Intrepid Air and Space Museum, Imagaine That! Children's Museum, and Grounds for Sculpture are available now. How does it work? The Intrepid pass allows six people free entry using the one Riverdale library pass. The Grounds for Sculpture allows four people free entry. Imagine That! museum pass allows free entry for four people. Riverdale card holders must reserve the pass either by phone or by walk-in, and can keep the pass for up to three days. Stop by or call us with any questions.
---
The Best Seller's Club for Riverdale Library Patrons - Register with us to have requests placed automatically for your favorite authors for their upcoming publications. Once registered, you will be on the waiting list for all future titles. Fifteen authors are available - don't miss their next book! Register in the library or online here.
Hoopla Digital is Available!!! Hoopla is a new digital media service provided to our patrons through the generosity of the Friends of the Riverdale Library. Through hoopla, using your Riverdale Library card, you can access and enjoy nearly half a million titles from six different formats: Movies, TV, Music Albums, eAudiobooks , eBooks, and Comics/Graphic Novels - all in one location, from your computer, tablet or Smartphone! Go to hoopla at https://www.hoopladigital.com/ to sign up and start listening/watching/reading!!
Rosett
a Stone - Language Learning - available through the NJ State Library. Choose from 30 languages! Available for use on your computer, tablet or mobile device.
Chec
k out our geneology product, MyHeritage Library Edition. It is available both in the library, and remotely. MyHeritage Library Edition ™ is one of the largest, most internationally diverse genealogy databases of its kind in the world. It includes billions of historical documents from over 48 countries, millions of historical photos, public records, indexes and additional resources. Available in 40 languages, MyHeritage Library Edition is the industry's most multilingual family history research database.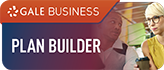 New Database!Available through a partnership between MAIN and Morris County Economic Development Corporation (EDC).Search this database to learn how to start, finance or manage your small business. Resources include; sample business plans, how to guides, articles and websites.
E-Book News
Our patrons are really enjoying how easy it is to download e-books and audiobooks to your PC, tablet, iPad, or phone. All the content is just for MAIN patrons, with some titles priority just for Riverdale patrons. Click here to check it out! Need help getting started? Call the library to arrange a one-on-one session to help you download to your device.
TumbleBooks
TumbleBook Library is an online collection of of eBooks, eAudiobooks, eReadAlongs, graphic novels, National Geographic videos, interactive games, and more that teach young children the joys of reading in a format they'll love. Picture books, chapter books, with games, puzzles and quizzes are available on your computer or device. Tumblebook library is available through the MAIN consortium. No login or password is necessary in our library, and at home, use your library barcode to access this resource.
---
Raise money for the Friends of the Library through your Amazon purchases

The Friends of the Library have created a Smile account with Amazon. When you shop at smile.amazon.com and indicate the Friends of the Riverdale Library as your charity, each purchase will send a little money to our Friends organization. Amazon will donate 0.5% of the price of your eligible AmazonSmile purchase.
Save
Save
Save
Save
Save
Save
Save
Save
Save
Save
Save
Save
Save