What's New?
Summer Hours
The library will be open on Saturday's from 10 AM until 2PM, June though August.
Beginning in September, Saturday hours will return to 10AM - 4 PM.
Children and Teen Progams
Check out the wonderful programs for children and teens by clicking on the Kids or Teen tabs above. Call the library at (973) 835-5044 or use the Event Calendar above to register for programs
Adult Programs
Register online by clicking on the program link on the event calendar or go to our program page, with online registration links, at Programs June through August 2018. Of course, you can always call the library to register or stop by. Download or print our Adult Programs June through August 2018.

UPCOMING PROGRAMS

Summer Reading (June 25 - Septmember 4)
Why should kids have all the fun? Summer reading programs can be for adults too! Summer reading encourages people to read, use their public libraries, and think about how to squeeze in a few more pages before bed.This year, we are changing up our format and doing a Book Bingo. Each square of our bingo card gives you the challenge to read a particular type of book. Complete either a horizontal, vertical or diagonal square to get Bingo, or complete the whole card for Blackout. To register, stop by the library on or after Monday, June 25, and pick up a book tote and Bingo card, with more details about participating. Don't forget to sign up for our summer reading e-newsletter which will arrive weekly in your inbox, packed with ideas for reading. Enjoy your summer of reading and turn in your card by Tuesday September 4 to be eligible for prizes.
Yoga Class – Thursdays, July 19th - August 30th, 11:00 a.m.
(No class on August 9th) The Krishnamacharya Tradition emphasizes the linking of breath and movement and believes that if you can breathe, you can do yoga. This series will include gentle movements appropriate for everyone from the beginner to the advanced student, and will focus on stress relief, flexibility, balance and strength. No previous yoga experience is required. Please wear loose-fitting, comfortable clothing and bring a mat or large towel. Kathleen Shannon is an adjunct professor at Ramapo College and is certified at the 500-hour level in the Krishnamacharya Tradition of yoga. She has been teaching yoga for over 10 years, and practicing for more than 20.
(Priority registration for Riverdale Library cardholders through June 30th)
Vintage French-Style Tea Box - (Sorry! This program is now full.) Saturday, August 18, 11:00 a.m.
You'll be decoupaging a wooden box with lid to hold your favorite teas. Don't drink tea? Call it a keepsake box. Agnes Sydork will help you create this lovely and functional decoration for your home. All materials provided.
Go to our program page, with online registration links, at Adult Programs June through August 2018.
Fall Programs
September
Harvest Bread Basket Craft - Saturday, September 8th, 11:00 a.m.
Agnes Sydork will help you create a decoupage project wooden basket, perfect for serving at your harvest table. All materials provided.
Summer Reading Finale - Wednesday, September 12, 7 p.m.
Let's share our reading, get tips on what to read this fall, enjoy refreshments and win some prizes!

Putting Your Garden to Sleep - Wednesday, September 26th, 7:00 p.m.
Master Gardener Barbara Perino gives advice to finish up your gardening tasks to ensure a smooth and healthy start to your plants in the spring.
Needle Felted Owl Class – Saturday, September 29, 1 p.m.
In this class fiber artist Kerstin Katko (aka Ducky from Ducky's Sheep Shack) will teach you how to sculpt sheep wool into an owl shape using only felting needles. While felting has been around for centuries, needle felting is a relatively new craft. It involves using barbed felting needles to compact and shape wool into sculpture. Once you try it you'll be hooked! No experience is necessary. We will be using sharp needles so a few poked fingers are possible, but lots of creative fun is inevitable!
October
Organize Your Closet, Organizing Your Clothes for Less Chaos - Monday, October 1, 7 p.m.
Do you DREAD going into your closet or dresser drawers? Are your closet and dressers overflowing? Did the shelf and or rod in your closet collapse from the weight of too many clothes, yet you have nothing to wear?
This program will cover:
Clothing shopping tips to keep your clothes from over taking your home
Dozen ways to keep closets organized
Planning a wardrobe
Shopping tips
Presented by Professional Organizer Linda Anders. Linda is a member of the National Association of Professional Organizers and is the owner of COC Enterprises LLC.
Ichabod Crane, Washington Irving, and The Legend of Sleepy Hollow – Wednesday, October 10, 7 p.m.
The presenter brings an all new adaptation of this horror story written by Washington Irving. The interactive one-man interpretation of the story of the headless horseman draws the audience into the schoolmaster's world in sleepy Tarry Town. The program, followed by discussion about this 19th century author who also wrote Rip Van Winkle, ends with a dramatic reading of the story's postscript. Neill Hartley, First Person Interpreter: Actor, Director, Spokesperson and Teacher, Neill Hartley earned a Master of Fine Arts from Temple University in Acting and was a faculty member there 1989-2000. Since 1994 he has been teaching Speech & Voice at the University of the Arts and is a speech and dialect coach for several professional theaters. As an actor he has performed with Arden Theater, InterAct Theatre, and the Philadelphia Shakespeare Festival, among others. This program has been made possible in part by the National Endowment for the Humanities (NEH) and the New Jersey Council for the Humanities (NJCH).
Halloween Craft with Agnes – Saturday, October 13, 11 a.m.
Mummy bowl for handing out treats! This glass bowl with mummy wrap will last many Halloweens.
An Organized Student = A Less Stressed Parent …and Student Too! - Wednesday, October 24, 7 p.m.
This hour-long PowerPoint program, designed for children in grades 4 – 12 and their parents, will cover time management, using a planner, long term projects, the best school supplies to choose, organizing your backpack and more! This program will be presented by Linda Anders, member of the National Association of Professional Organizers and the owner of COC Enterprises LLC.
Radio Theater - Saturday, October 27, 1 p.m.
Listen to old time radio broadcasts from CBS Radio Mystery. Two broadcasts will be presented – sign up for one or both. Our resident artist, staff member Carly Tomasewski has created visuals for the big screen to go along with the programs. Get in the Halloween mood and join us! Halloween snacks will be served.
Get Organized for Weight Loss - Monday, October 29, 7 p.m.
Menu planning, kitchen organization help – make dieting easier and likelier to work! This program will be presented by Linda Anders, member of the National Association of Professional Organizers and the owner of COC Enterprises LLC.
November
Fall Foods - Saturday, November 3, 1 p.m.
Danielle Columbo, dietician from Lincoln Park Shoprite, will be bringing along some delicious but nutritious foods for us to try for the season. You'll be making Mason Jar Pumpkin Pie Overnight Oats. All new recipes and foods to try.
Medicare Part "D" - Saturday, November 10, 1 p.m.
Learn about the Part "D" Medicare plans available in New Jersey for 2019, and how to select a plan. Charles Clarkson, Esq. Of the Seior Medicare Patrol of New Jersey will give an overview of the available plans, and will discuss how to apply for coverage, how to change coverage, and how to manage health care.
Introduction to Guided Meditation - Wednesday, November 28, 7 p.m.
This workshop is oriented to those who are new to guided meditation but anyone is welcome and would find it helpful and enjoyable. It includes an explanation of what it is, together with several simple exercises. Emphasis is on the many health benefits such as reduced stress, improved focus, and enhanced creativity.
New Jersey, Pre & Post Revolution - TBD
Have you ever thought about how New Jersey was created? Perhaps you've wondered about how East and West Jersey came to be? Or you've considered how life changed for landowners as the American Revolution intensified? The way the state developed before, during, and after the revolution, including some of its distinctive features that still remain today, is fascinating. In this session, significant topics like New Jersey's role in politics, transportation, trade, and agricultural on the eve of revolution will be explored. This program has been made possible in part by the National Endowment for the Humanities (NEH) and the New Jersey Council for the Humanities (NJCH). Jonathan Mercantini is Acting Dean of the College of Liberal Arts and Associate Professor of History at Kean University where he has taught since 2007. He has also taught at Princeton University. He earned his Ph.D. in American History from Emory University. In 2014 he worked with the New Jersey Historical Commission to plan activities for the 350th Anniversary of New Jersey.
December
Skin Care for Winter Months - Saturday, December 1, 1 p.m.
Maxine Zawaski, skin care/makeup consultant for Lincoln Park ShopRite, will be advising us on keeping our skin looking its best through the holidays and winter months. She'll be bringing samples for demonstration and for you to try.
Gingerbread House Decorating - Wednesday, December 5, 6:30 p.m.
Melissa Harsley will be here to help you decorate your gingerbread house. All materials supplied, thanks to the generosity of the Friends of the Riverdale Library. Program registration begins November 1 for this program.
Christmas Craft with Agnes - Saturday, December 8, 11 a.m.
Program registration begins November 1 for this program.
Movies
Wednesday night at the movies: It's popcorn, and a good movie on a 60" screen at 7 p.m. on the third Wednesday night of the month. Upcoming movies:
Ready Player One (action. adventure, scifi) - August 17, 2 p.m.
A poor teen competes in a contest to win control of a virtual-reality world called the OASIS. After unlocking the first key to the prize, he is targeted by an evil corporation and must enlist his friends' help to fight back. (2018, PG-13, 140 min.)
Book Club (drama, romance) - September 19, 7 p.m. & September 21, 2 p.m.
Four friends in a book club are inspired to spice things up after reading Fifty Shades of Grey. With each of them in a different romantic situation, the women gather inspiration and tips for the bedroom and try new things later in life. (2018, PG-13, 104 min.)
NEW!!! Foreign films -

Foreign Films will be shown on the Fourth Friday of each month at 2:00 p.m. Please call the library at 973-835-5044 or visit our website at http://www.riverdalelibrary.org/ to register. Refreshments will be served.
Land of Mine(German) - Friday, August 24th, 2:00 p.m.
A group of German POWs are forced to dig up millions of land mines with their bare hands. (2015, R; 101 min.)
The Class: Entre les murs (French) - Friday, September 28th, 2:00 p.m.
Francois Marin (François Bégaudeau) is a French language and literature teacher at an inner-city Paris high school. As the new school year begins, he introduces himself to his new class and begins the arduous process of reaching out to each of them. Marin encounters his share of problem students, teen violence, ethnic tensions between classmates and education barriers within the group, all of which test his patience and -- more importantly -- his resolve as an educator. (2008, PG-13; 130 min.)
The Best Seller's Club for Riverdale Library Patrons - Register with us to have requests placed automatically for your favorite authors for their upcoming publications. Once registered, you will be on the waiting list for all future titles. Fifteen authors are available - don't miss their next book! Register in the library or online here.
Hoopla Digital is Available!!! Hoopla is a new digital media service provided to our patrons through the generosity of the Friends of the Riverdale Library. Through hoopla, using your Riverdale Library card, you can access and enjoy nearly half a million titles from six different formats: Movies, TV, Music Albums, eAudiobooks , eBooks, and Comics/Graphic Novels - all in one location, from your computer, tablet or Smartphone! Go to hoopla at https://www.hoopladigital.com/ to sign up and start listening/watching/reading!!
Rosett
a Stone - Language Learning - available through the NJ State Library. Choose from 30 languages! Available for use on your computer, tablet or mobile device.
Chec
k out our geneology product, MyHeritage Library Edition. It is available both in the library, and remotely. MyHeritage Library Edition ™ is one of the largest, most internationally diverse genealogy databases of its kind in the world. It includes billions of historical documents from over 48 countries, millions of historical photos, public records, indexes and additional resources. Available in 40 languages, MyHeritage Library Edition is the industry's most multilingual family history research database.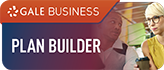 New Database!Available through a partnership between MAIN and Morris County Economic Development Corporation (EDC).Search this database to learn how to start, finance or manage your small business. Resources include; sample business plans, how to guides, articles and websites.
E-Book News
Our patrons are really enjoying how easy it is to download e-books and audiobooks to your PC, tablet, iPad, or phone. All the content is just for MAIN patrons, with some titles priority just for Riverdale patrons. Click here to check it out! Need help getting started? Call the library to arrange a one-on-one session to help you download to your device.

Raise money for the Friends of the Library through your Amazon purchases

The Friends of the Library have created a Smile account with Amazon. When you shop at smile.amazon.com and indicate the Friends of the Riverdale Library as your charity, each purchase will send a little money to our Friends organization. Amazon will donate 0.5% of the price of your eligible AmazonSmile purchase.
TumbleBooks
TumbleBook Library is an online collection of of eBooks, eAudiobooks, eReadAlongs, graphic novels, National Geographic videos, interactive games, and more that teach young children the joys of reading in a format they'll love. Picture books, chapter books, with games, puzzles and quizzes are available on your computer or device. Tumblebook library is available through the MAIN consortium. No login or password is necessary in our library, and at home, use your library barcode to access this resource.
Save
Save
Save
Save
Save
Save
Save
Save
Save
Save
Save
Save
Save
Save