Due to the forecasted storm, the Riverdale Public Library will be closing at 3 p.m. on Saturday, January 19, 2019.
What's New?
Children and Teen Progams
Check out the wonderful programs for children and teens by clicking on the Kids or Teen tabs above. Call the library at (973) 835-5044 or use the Event Calendar above to register for programs
Adult Programs
Register online by clicking on the program link on the event calendar or go to our program page with online registration links. Of course, you can always call the library to register or stop by. Download or print our Adult Programs January Through May 2019

UPCOMING PROGRAMS
Go to our program page, with online registration links to register, or call us at (973) 835-5044.
The Riverdale Public Library is a recipient of a "Revisiting the Founding Era" grant from the Gilder Lehrman Institute of American History. Designed to promote discussion about issues facing the nation at its founding, we are using the grant to offer programs for the public about the Founding Era. Patrons are also invited to read and view articles and videos at
http://www.foundingera.org/
to further understand the issues faced. Five programs about the topic are offered:
Coming of the Revolutionary War
Thursday, January 31st, 7:00 P.M. Presented by Dr. Jonathan Mercantini, Professor of History and Acting Dean of the College of Liberal Arts, Kean University
The Pompton Mutiny
Wednesday, February 6th, 7:00 P.M. Presented by local historian Tom Riley
George Washington, New Jersey & The Revolutionary War
Wednesday, February 27th, 7:00 P.M.Presented by Joel Farkas,Docent at Washington's Headquarters, Morristown NJ
First New Jersey Governor: William Livingston
Thursday, March 7th, 7:00 P.M. Presented by Dr. Jonathan Mercantini, Professor of History and Acting Dean of the College of Liberal Arts, Kean University
After The Revolutionary War
Wednesday, March 20th, 7:00 P.M. Presented by Joel Farkas,Docent at Washington's Headquarters, Morristown NJ
Revisiting the Founding Era: Discussion
Saturday, March 30th, 1:00 P.M.
Upcoming Programs
Digital Downloading: Magazines, Audio Books and E-Books - Wednesday, January 23th, 7:00 p.m. So much is available with your Riverdale or Morris County library card! Join us as we look at the e-books and audio books available to borrow: we'll show you the process and explore the catalog. Use your library card to access digital versions of popular magazines like Martha Stewart Living, The Economist,
and Food Network Magazine are just some of the magazines you can download each month (for free!) and keep. Have a tablet or iPad? Bring it!
Author Visit and Book Signing – Saturday January 26, 1 p.m. Steve Pricone, retired Riverdale Public School Science Teacher. Program will be held in the Riverdale Borough Hall
Steve Pricone will be here to discuss his latest book, They're Here You Know, his motivation to write the book, about the publishing process and he'll also do a few science "tricks". Books will be available for purchase and signing. Pricone has authored 15 plays for children and teens published in PLAYS magazine, as well as the humorous cookbook, Who Stepped on the Duck a l'Orange? and The Adventures of Young Thomas Edison, a science activity book. He retired after 41 years teaching science and coaching at Riverdale Public School and Don Bosco Tech in N.J. and currently teaches STEM science part-time at St. Dominic's School in Brick, New Jersey.
Conquer Clutter – Wednesday, January 30th, 7:00 p.m.
Riverdale Public Library presents "Conquer Clutter." Have you wasted time looking for important papers? Do you have "important papers" such as receipts, old income tax information, and bank statements but have no clue how long you should keep them? Perhaps you have items you no longer want but don't want to throw them way and have no idea where you could donate them? Maybe you are overwhelmed with all the papers that come home with your kids from school? Find the answers to these questions and more from Linda Anders Professional Organizer and the owner of COC Enterprises LLC.
Coming of the Revolutionary War – Thursday, January 31, 7 p.m. This presentation will explore the coming of the American Revolution, especially in New Jersey. In the aftermath of the Seven Years' (or French and Indian) War, both the colonial leaders and the British authorities sought to redefine Empire. A combination of ideas and economic challenges would lead to a struggle for independence. Presenter: Jonathan Mercantini is Acting Dean of the College of Liberal Arts and Associate Professor of History at Kean University where he has taught since 2007. He has also taught at Princeton University. He earned his Ph.D. in American History from Emory University. In 2014 he worked with the New Jersey Historical Commission to plan activities for the 350th Anniversary of New Jersey.
Movies
Wednesday night or Friday afternoon at the movies: It's popcorn, and a good movie on a 60" screen at 7 p.m. on the third Wednesday night or the third Friday of the month. Upcoming movies:
Crazy Rich Asians - This movie follows native New Yorker Rachel Chu (Constance Wu) as she accompanies her longtime boyfriend, Nick Young (Henry Golding), to his best friend's wedding in Singapore. Excited about visiting Asia for the first time but nervous about meeting Nick's family, Rachel is unprepared to learn that Nick has neglected to mention a few key details about his life. It turns out that he is not only the scion of one of the country's wealthiest families but also one of its most sought-after bachelors. Being on Nick's arm puts a target on Rachel's back, with jealous socialites and, worse, Nick's own disapproving mother (Michelle Yeoh) taking aim. And it soon becomes clear that while money can't buy love, it can definitely complicate things. - (2018), PG-13, 120 minutes
Wednesday, January 16, 7:00 p.m.
Museum Passes - (For Riverdale librarycard holders) Thanks to the generosity of the Friends of the Riverdale Public Library, the library has museum passes for circulation for Riverdale patrons. The Intrepid Air and Space Museum, Imagaine That! Children's Museum, and Grounds for Sculpture are available now. How does it work? The Intrepid pass allows six people free entry using the one Riverdale library pass. The Grounds for Sculpture allows four people free entry. Imagine That! museum pass allows free entry for four people. Riverdale card holders must reserve the pass either by phone or by walk-in, and can keep the pass for up to three days. Stop by or call us with any questions.
---
The Best Seller's Club for Riverdale Library Patrons - Register with us to have requests placed automatically for your favorite authors for their upcoming publications. Once registered, you will be on the waiting list for all future titles. Fifteen authors are available - don't miss their next book! Register in the library or online here.
Hoopla Digital is Available!!! Hoopla is a new digital media service provided to our patrons through the generosity of the Friends of the Riverdale Library. Through hoopla, using your Riverdale Library card, you can access and enjoy nearly half a million titles from six different formats: Movies, TV, Music Albums, eAudiobooks , eBooks, and Comics/Graphic Novels - all in one location, from your computer, tablet or Smartphone! Go to hoopla at https://www.hoopladigital.com/ to sign up and start listening/watching/reading!!
Rosett
a Stone - Language Learning - available through the NJ State Library. Choose from 30 languages! Available for use on your computer, tablet or mobile device.
Chec
k out our geneology product, MyHeritage Library Edition. It is available both in the library, and remotely. MyHeritage Library Edition ™ is one of the largest, most internationally diverse genealogy databases of its kind in the world. It includes billions of historical documents from over 48 countries, millions of historical photos, public records, indexes and additional resources. Available in 40 languages, MyHeritage Library Edition is the industry's most multilingual family history research database.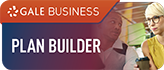 New Database!Available through a partnership between MAIN and Morris County Economic Development Corporation (EDC).Search this database to learn how to start, finance or manage your small business. Resources include; sample business plans, how to guides, articles and websites.
E-Book News
Our patrons are really enjoying how easy it is to download e-books and audiobooks to your PC, tablet, iPad, or phone. All the content is just for MAIN patrons, with some titles priority just for Riverdale patrons. Click here to check it out! Need help getting started? Call the library to arrange a one-on-one session to help you download to your device.
TumbleBooks
TumbleBook Library is an online collection of of eBooks, eAudiobooks, eReadAlongs, graphic novels, National Geographic videos, interactive games, and more that teach young children the joys of reading in a format they'll love. Picture books, chapter books, with games, puzzles and quizzes are available on your computer or device. Tumblebook library is available through the MAIN consortium. No login or password is necessary in our library, and at home, use your library barcode to access this resource.
---
Raise money for the Friends of the Library through your Amazon purchases

The Friends of the Library have created a Smile account with Amazon. When you shop at smile.amazon.com and indicate the Friends of the Riverdale Library as your charity, each purchase will send a little money to our Friends organization. Amazon will donate 0.5% of the price of your eligible AmazonSmile purchase.
Save
Save
Save
Save
Save
Save
Save
Save
Save
Save
Save
Save
Save